Digital Transformation Starts With Data Centralization
Portfolio management has become increasingly more complex today with multiple data sources across multiple departments on highly disjointed tech stacks. Whether you're just starting to streamline your data or seeking advanced insights, the end goal remains consistent: accessing accurate, up-to-date information in a centralized location for informed decision-making. Planr is designed to meet you at any point in this journey.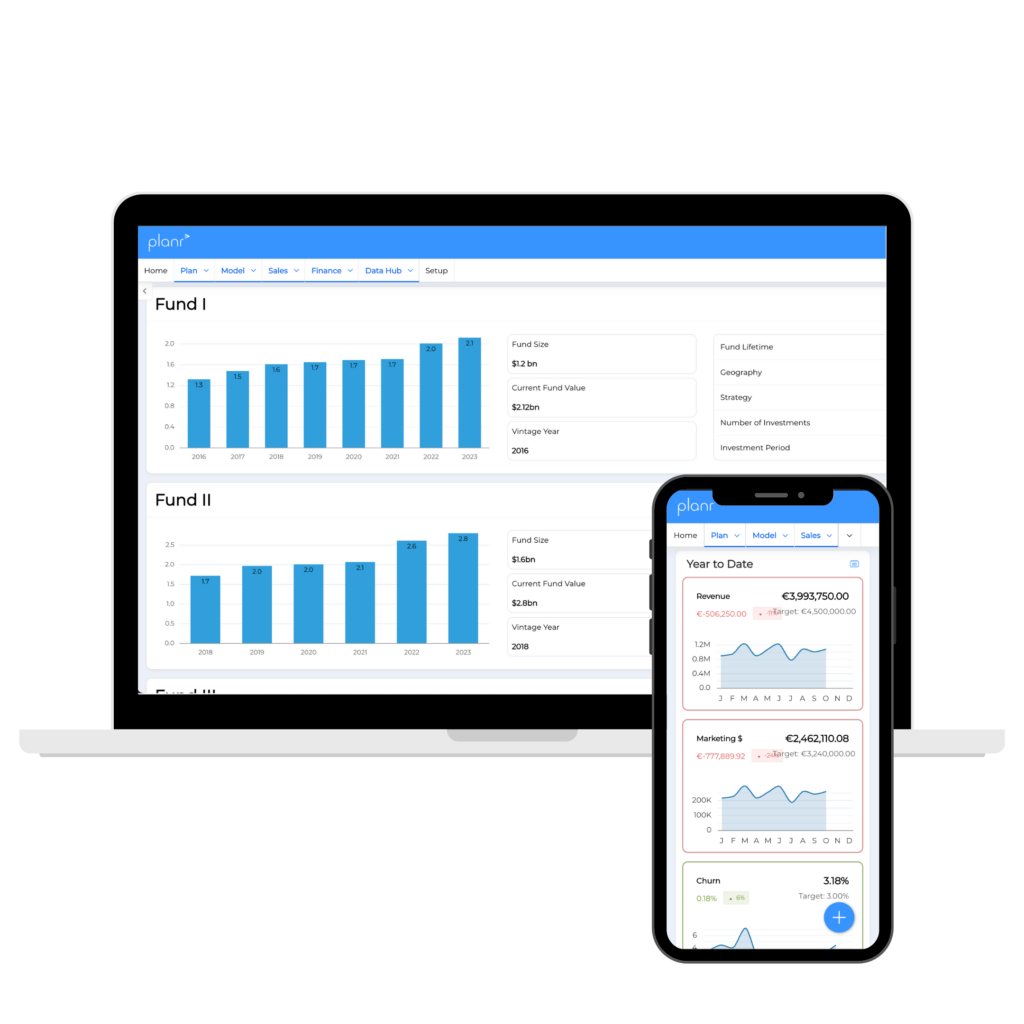 Streamline Processes & Manage Portcos For Optimum Growth
The use of legacy applications and an over-reliance on manual processes leads to missed opportunities. With Planr, you spend more time turning insights into growth opportunities – all in one cloud-based platform.
Get The Foundations In Place​
With Planr, transform how your team collects and reports data. Our platform serves as a unified hub, offering immediate access to essential financial insights across your portfolio. Experience real-time visibility into your business' past and present performance by integrating your financial data in less than 2 hours.
No More Time Wasted Chasing Reports
Planr seamlessly consolidates your portfolio's financial information, ensuring data is consistently up-to-date. Portfolio companies can manage and schedule data releases with ease, maintaining complete control over their information.
One Single Source Of Truth
An easy to use platform for a complete financial view across your entire fund and portfolio companies. Planr enables you to effortlessly compare budgets versus actuals for every line item. Stay informed with our intuitive alerts and comparison tools.
Planr integrates seamlessly with your existing finance and reporting systems. We support Excel uploads and offer data entry options for those still transitioning to digital solutions. Our platform is designed to accommodate every member of your team, ensuring no one is left behind in the digital shift.
Digital Transformation Starts With Data Centralization